Easier, accessible and affordable
Estate, Long-Term Care and Medicaid Planning
Each phase of life brings transition and new priorities, which can be overwhelming.
Amy simplifies the planning process for protecting yourself, your property and your loved ones.

Elder Law
---
Helping seniors and their families plan for long-term care

Medicaid Planning and Applications
---
Assisting families with asset protection and applications

Trust and Estate Planning
---
Preparing your Power of Attorney, Wills, Deeds, and Trusts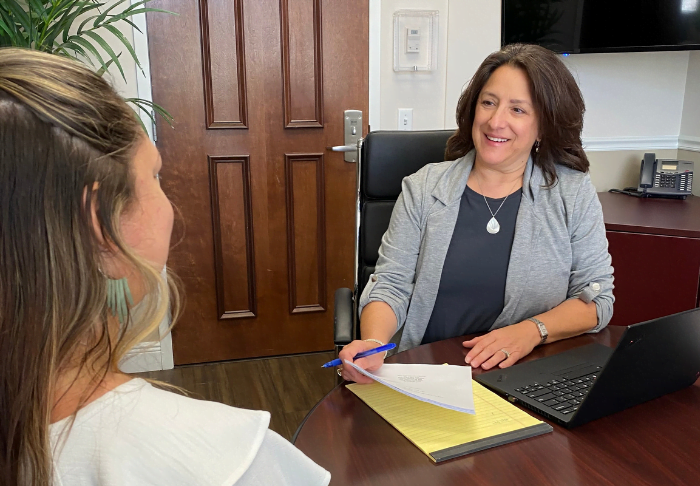 Amy Dow and her team are dedicated to helping families protect themselves and their loved ones. Working one-to-one to create personalized estate and asset protection plans she provides concierge-level service at affordable pricing.  Meeting via Zoom, on the phone, and at her Jupiter or Boca offices, Amy and her team ease the stress that can come with getting your legal affairs in order.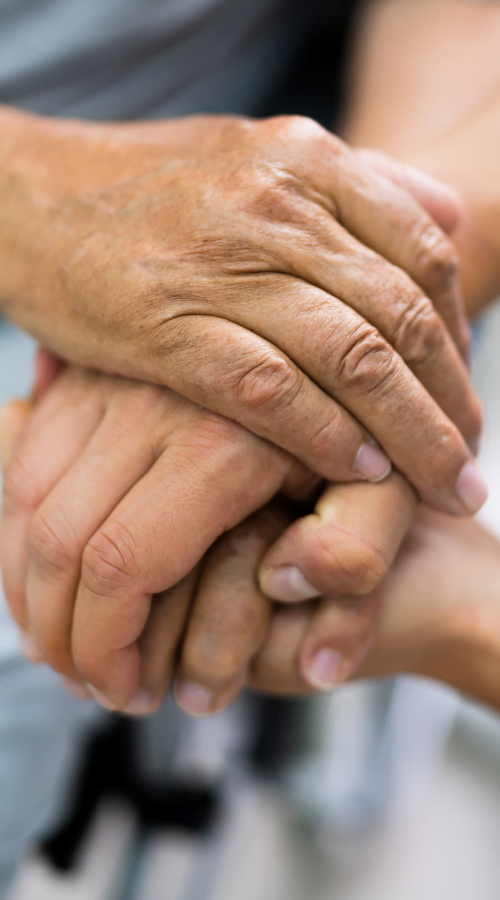 Helping seniors and their families plan for long-term care.
As people grow older, their legal needs grow and change. Amy Dow Elder Law provides seniors
and their families the Elder Law guidance they need to successfully navigate the legal and
personal care issues that arise in their golden years. Approaching every situation with genuine
concern for her client's well-being, Amy ensures that every family gets personal
attention and a tailored solution to meet their needs. By pairing a Master's Degree in Counseling
along with her legal credentials, Amy is uniquely suited to provide the support families require in
this delicate area of law. She and the whole Amy Dow Elder Law team pride themselves on
bringing comfort to families and making challenging decisions as stress-free as possible.
Financial support for long-term care
Does your family member or loved one require long-term care at home or in a skilled nursing,
assisted living, or memory care community? Amy understands that long-term care communities
are expensive, and many families need assistance covering those costs. She focuses on helping
families understand how to obtain Medicaid and other government and health care benefits to
help cover the cost of care. For years, the Amy Dow Elder Law team has been successfully
helping families acquire these crucial benefits, giving them peace of mind knowing that their
loved ones will receive the specialized care they deserve.
Medicaid Planning Applications

Assisting families with asset protection and applications.
When you are confronted with the prospect of a loved one needing long-term care, there is a maze of information that needs to be navigated to understand the Medicaid application process. This can be a confusing time and you need a Florida Medicaid attorney that has experience in this area of law AND also the compassion and patience to take the time to answer your questions and concerns. Amy and her team answer all of your questions about the rules and regulations regarding Medicaid eligibility and how to protect your assets in the process.
Amy has successfully assisted Palm Beach and Treasure Coast families in completing the required paperwork to make sure that the Medicaid application process is done correctly the first time, reducing delays and the possibility of rejection.
In addition, she provides families compassionate legal representation, including devoted practice areas for Medicaid, Elder Law, and Trust & Estate Planning. Read our Google reviews to see why so many families continue to trust Amy to handle their Florida Medicaid and Elder Law needs.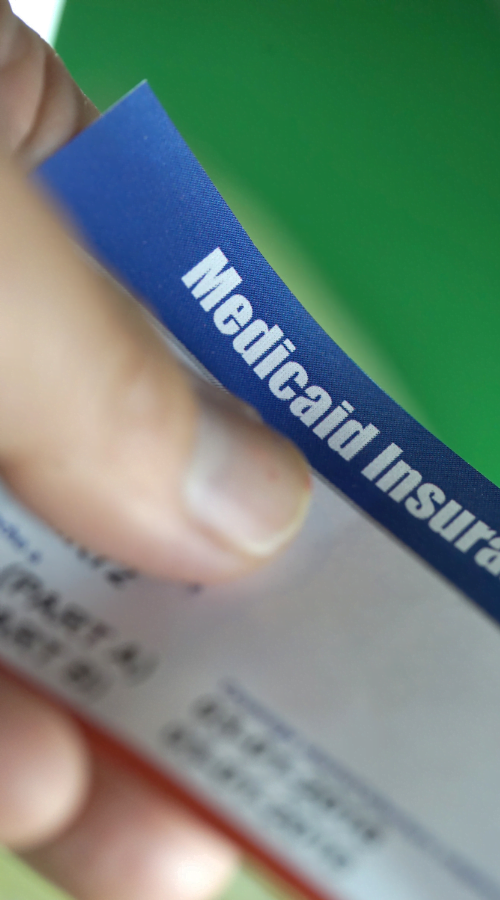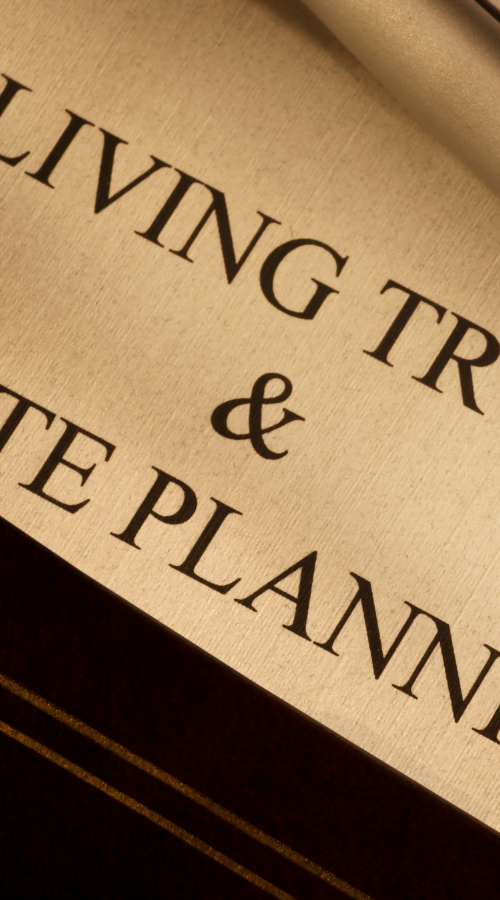 Trust and Estate Planning
Preparing your Power of Attorney, Wills, Deeds, and Trusts.
Estate planning permits a person to designate how their assets are to be distributed when they pass away. Typically this involves wills, trusts, and deeds. In Florida, the law requires that these documents be drafted and executed in a specific and formal manner. For a person's wishes to be effective, it is critical that the estate plan be created by an experienced Florida attorney.
Planning also includes the use of Advance Directives. These documents give your loved ones the authority to act on your behalf when you cannot act for yourself. These include the durable power of attorney, health care surrogate designation, and living will. Amy will help guide you through making these important decisions and getting the legal documentation in place to support those decisions. Planning for incapacity while you are alive is a gift that will save your loved one's time and money and alleviate the stress of trying to perform your loved one's last wishes.
If you have estate planning-related legal questions or needs, schedule a FREE consultation with Amy by clicking the button below.
Amy offered excellent service during a time that was difficult to assist a family member with high medical costs. Her knowledge and expertise were invaluable. She made herself available was patient, caring and understanding and thorough. Her competent legal service gave me peace of mind and was well worth it.
This is a long overdue review. Amy and Carolyn are the best people to come into our lives during this pandemic. My aunt in Florida needed to get on Medicaid because she was going into a facility for care. I live in New York and because of the Pandemic, I had to deal only with phone calls and zoom meetings. No matter how many times I called, all my questions were answered quickly and politely, no matter how silly they were. Any time I wrote, either Amy or Carolyn answered quickly and efficiently. In addition to dealing with me long distance, Amy and Carolyn had to deal with my 92-year-old mother, who is my Aunt's sister. They both impressed me with their patience in dealing with my Mom's many many questions. Believe me, this was not easy. When the process finished, they told us to contact them whenever needed. This is probably the first review I have done online and, in my opinion, well deserved.
We went to Amy to plan for a parent. We were informed of options we had no idea were available. She took care of all of our needs, including ensuring the parent was well informed on what was taking place. The services provided by her and her staff made a difficult time a lot easier and enabled a smooth transition.
I worked with Amy to have estate documents done for me and advance directives for my college-age kids. Amy and her staff made the process easy from beginning to end. They took the time to explain each document to us and help us decide what should be filed out. They even went out of their way to accommodate us during COVID. I highly recommend Amy Dow Law!
Amy Dow and her associate Carolyn were able to help my husband and me during an extremely difficult and stressful time. They were very patient with all my many questions and made both our Medicaid Planning and Estate Planning so clear, and we are so grateful for her expertise, kindness and care. They couldn't have been more helpful and were my one light at the end of the dark tunnel. I recommend them with absolutely no hesitation.
I was very happy to have Amy Dow complete my estate planning documents. She is very knowledgeable and made the whole process easy and understandable. I also greatly appreciated her patience and sensitivity to my concerns and needs. I highly recommend her and would not hesitate to use her again for any legal counsel.
Amy Dow, Co-Author,
Florida Bar Booklet
Elder Law attorneys help you LEGALLY protect your assets when applying for Medicaid.